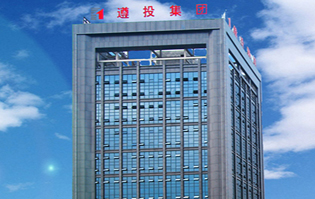 Foshan Tongneng Electro-mechanical Ltd is the experts of Motor parts manufacturer. It is a complete new and modern facility which located on the HongSha High-tech industrial yard of Shishan Nanhai region. The main products of Tongneng are all kinds of stator stacks and casted rotors and shafts for motors and all of other mechanical parts; The process here including the aluminum alloy and Brass die-casting and sand-casting. And precise machining; We are professional in stainless steel and carbon steel loss wax casting process and their extremely precise machining. High speed automatic stamping process and annealing process for laminations are the most competitive production here.
From the beginning when the Tongneng was established till now, we got the rapid development, Till now, we have the capability of more than 1000 tons laminations and more than 200K pieces of aluminum alloy die casting and machining. The producing equipments here including two sets of 200 tons and one sets of 125 tons automatic high speed stamping lines; Haas CNC milling centers; 7 sets of CNC lathe machinery; Automatic welding machinery; rotors die casting machinery and annealing ovens and automatic rotor assembly machinery etc. Focusing on the further development, We always insist the policy of " Regarding the requirement from the

customers, strict the quality management, Develop together with our customers" , And had setup die the quality manage and surveillance system. In order to assure that our measurements are enough for our quality control, we have the equipments for inspection with CMM, 2D projector, Italian Pneumatic measuring instrument, electrical steel Iron loss testing equipments, casted rotors aluminum conductivity testing equipment, 2D micrometer and all of other micrometers etc. In order to support the improvement of our quality level and our further development together with our customers, we have more than 15 of experts and engineers for laminations and aluminum alloy die-casting and machining. Now we are providing the best technical supports to the customers who are located at Europe and America and south Korea and some domestic customers around here in lamination and die-casting. More than 20 projects from them were explored success here every month by our team. Perfect English communication capability and excellent professional level node of us, let us can provide the convenience solution to all of our customers to win the market and competition.

During the pasted 6 months, we have the sales much more than 50 Million, 99% of our parts were exported to Europe and America and South Korea and some of the famous company in China. The domain of our production here including huge power serve motors parts and adjustable frequency motors parts and wind generator motors parts and Electrical car motor parts and Elevator motor parts and fork lift motors parts and DC motor parts and industrial pump parts and so on. The complete manufacturing process and annealing inside provide the better cost controlling alternate choices to all of our customers.
Based on the special requirement from our customers, Consider the projects management here we had, we can organize all of our supplying resource around here. Perform the reliable management on quality and service, We can provide the one station service to all of our customers.

Rely on the sincerity, harmonious, development, originality purpose, Together with our serious quality management. We are eager to grow together with all of our customers!